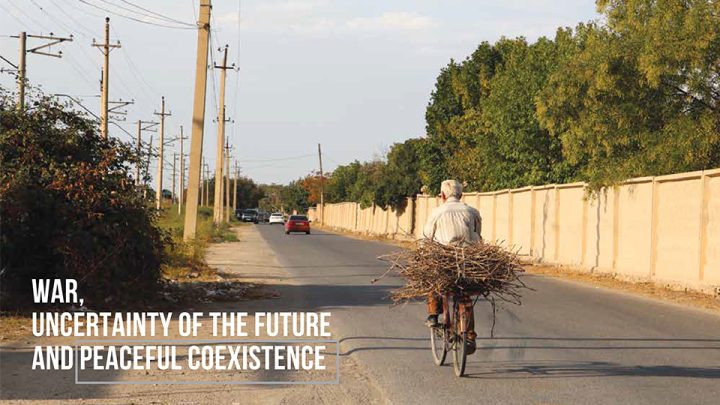 The research reveals the perceptions of persons displaced due to the second Karabakh war on the concepts of war and peace, peaceful coexistence in the region, their future and the future of Karabakh․ It is an attempt to understand the relationship between war and socioeconomic context, retrospective reflections on the causes and expectations of war, perceptions of the future and the possibility of peaceful coexistence in the region.
Regarding the research questions as guidelines, we conducted 70 in-depth interviews with residents of Hadrut, Shushi, Kelbajar and Lachin regions, who were displaced as a result of the war and settled in three provinces of Armenia (Kotayk, Ararat, Syunik) and Yerevan.
Although this analysis does not theorize people's perceptions, it seeks to localize and frame them in broader sociopolitical contexts.
The social face of war 
The [un]expected war 
Fragmentary perceptions of the future and peaceful coexistance 
Summary. 
You can read the research study here.