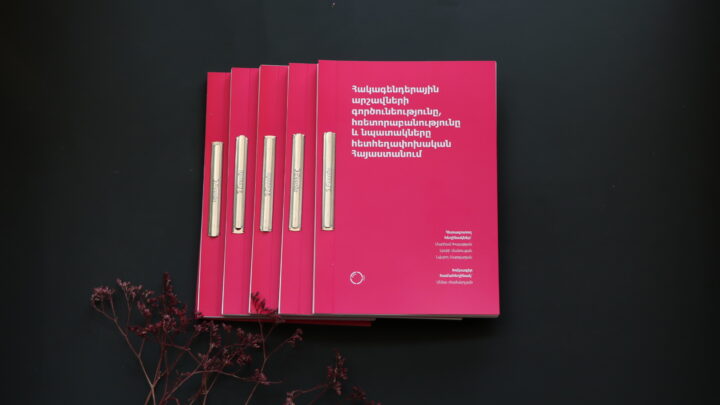 The objective of this research is to collect and analyze post-revolutionary rhetoric (including homophobic) related to sexual and gender issues and discursive means available in Armenia, which are being used to target human rights defenders, activists working on women's and LGBT issues, progressive civil society, aiming at shrinking their space of action, trying to turn this theme into a weapon to be utilized against the post-revolutionary government and to impede reforms in this area. Given the objective of the research, the following questions were posited:
What discursive means and ideological boundaries are underlying the local and international anti-gender campaigns?
What political interests and agendas hold people, groups, and forces backing the local anti-gender campaigns?
What messages and ideas about sexuality and gender issues are being circulated in locally organized campaigns? What are the specificities and commonalities with global anti-gender campaigns?
How those, engaged in anti-gender campaigns, are linking the public discussions of sexuality and gender issues to the 2018 revolution and the new political power?
How the post-revolutionary power reacts to the anti-gender campaigns and, in its turn, what types of messages and ideas it formulates about sexuality and gender?
How anti-gender campaigns impact the progressive, rights defending civil society, and the reforms in Armenia?
You can find the abbreviate version of the original analytical report here. It includes a summary of the ideological and methodological framework of the research, the overall background, and local trends of anti-gender campaigns and conclusions. The English version does not include two sections of the research, which studies in detail cases of gender-based issues, the denial of women's rights, and the massification of attacks against LGBT persons.